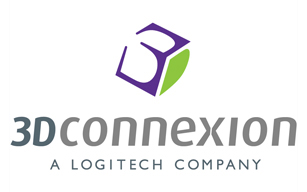 I've met Andy at a Belgian Autodesk Convention, where he was demonstrating 3D mice at his stand. Of course I was already a "believer" of the spacemouse as it was called in the old days, but I couldn't resist joining a enthusiastic crowd at his stand. When I was asked what my opinion was about the devices - I could only confirm what the spectators where listening too.
As things go on a conference, there isn't much time for in-depth conversations, we exchanged cards and kept in contact.
Recently I had the opportunity to have a private meeting with him, and fired away every questions I could come up with.
Carol Bartz werd CEO van Autodesk in 1992 en hervormde de AutoCAD-schuur tot een multidisciplinair softwarehuis die produkten voor verschillende industrietakken verkoopt in 19 verschillende talen en in 170 landen. "Één product is geen stabiliteit," zegt Bartz. "Één geografisch gebied is geen stabiliteit. En één industrietak is ook geen stabiliteit." In 2004, kwam zestig percent van de inkomsten uit producten andere dan AutoCAD.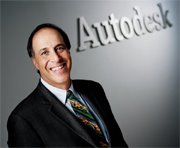 Carl Bass volgde in mei 2006 Carol Bartz op als CEO. Hij is niet geinteresseerd om directeur te worden van een bedrijf die relationele databanken ontwikkeld, of de belasting teruggaves voorbereid. "Ik ben niet geinteresseerd om directeur te zijn van bedrijf, gewoon om directeur te zijn. Het uitbouwen van een software bedrijf, die mensen helpt om dingen te bouwen - is een perferce combinatie voor mij" volgens Bass.